Musings On New Leona Lewis Single, "Happy"
I never write about music. I never care about many things in this planet. See, to me, clothes and fashion are everything. And I do not mean it in a  superficial and shallow way. No, clothes as means of self-expression, as depictions of pure genius, are the living breathing sources of inspiration for me. Clothes are alive.
Yet, this time around I am breaking the rule. I love the new single Leona Lewis single, "Happy," that premiered in the UK last week, it's definitely headed to global superstardom. Lewis, X-Factor winner, who conquered in '07 with "Bleeding Love," starts promoting her album with an almighty ballad. The single's cover is just powerful, the dress is amazing, the pose, the attitude. For a minute I thought it was a campaign for Givenchy, then it hit me it was the cover art!
Although the single is called "Happy" it basically can depress Little Miss Sunshine! It is full of emotion, contemplating suffering rather than not loving, a very interesting topic since people usually prefer window-shopping-casual-sex than a deeper connection.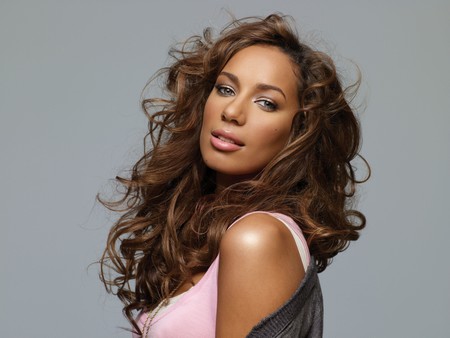 She says: "so what if it hurts me?", "don't care about all the pain in front of me". It's a statement of pure hope. Her voice is just flawless, better than Clarkson's Already Gone, or Beyoncé's Halo, all written by Ryan Tedder (One Republic). I read Perez cried when he heard it. I did not cry, but I did get goose bumps!
Although you can not hear it on youtube, here's  a video where you can find a link to the song.