About THEPOPFIX
why
WHAT ARE WE?
Welcome to THEPOPFIX, a place where young, opinionated Internet personalities are on a mission to navigate and explore the world of pop culture as seen through our controversial, critical, and often times comedic point of view.
Armed with our laptops, and defended by our wit, and one-liners, THEPOPFIX covers all things pop culture from movies, to music. Politics, to parties. Ruminations, to rants.
Don't forget to subscribe to our YouTube channel for our all-new slate of original videos. You won't regret it. Trust us.
Sit back, relax, stay a while, and until next time…
what's your fix?
WHO ARE WE?
ERIN DARLING – Founder of THEPOPFIX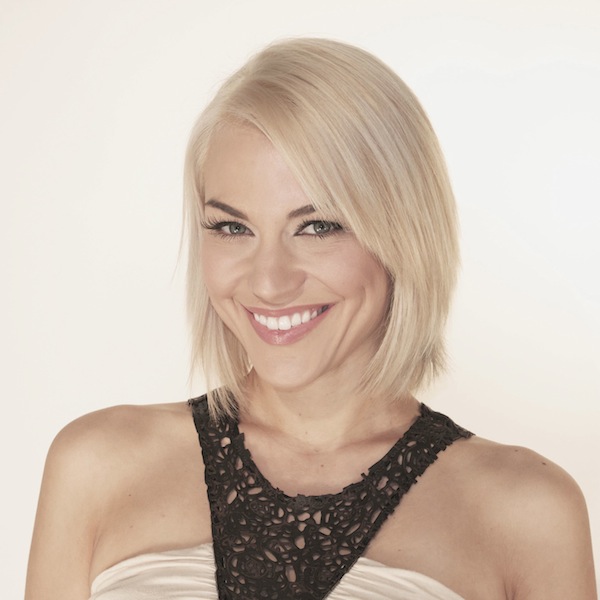 Meet Erin Darling, the founder and Executive Producer of THEPOPFIX, and TV host with an unhealthy obsession for pop culture. With experience behind the camera, and a degree in Broadcast Journalism from USC, Erin has a unique ability to get her hands dirty when needed and contributes to the creative process from initial conceptualization all the way to post-production.
Erin has worked with FUEL TV, TMZ, CBS, FOX, AMC, DirecTV, Movies On Demand, and has created and executive produced original shows for DailyFill, and THEPOPFIX. Currently you can watch Erin on What's Trending, talking all things pop culture on THEPOPFIX.com, and all things nerd culture as a correspondent for Stan Lee at POW! Entertainment & TheRealStanLee.com.
When she's not busy hosting, you can find her performing stand up comedy. Click here for her nationwide tour dates, and follow her on Twitter, @ErinADarling.
CLARKE WOLFE – On air talent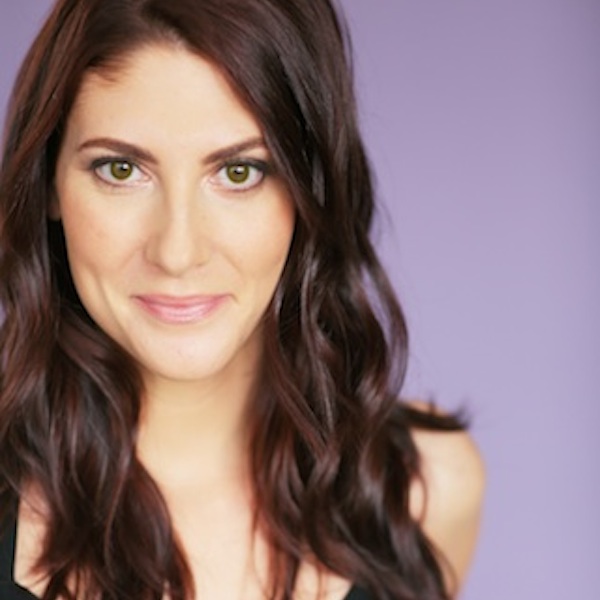 Clarke Wolfe has been, and always will be, a nerd.
She has taken her love of film and pop culture in front of the camera on AMC Movie Talk, AMC Mail Bag, DirectTV, Clevver Movies and Campus MovieFest. Clarke is a huge horror nerd and currently co-hosts "The BloodCast" for GeekNation and produces and hosts "The Genre Vlog" on her YouTube channel. Follow her on Twitter @clarkewolfe.
KRISTIN MINEO – On air talent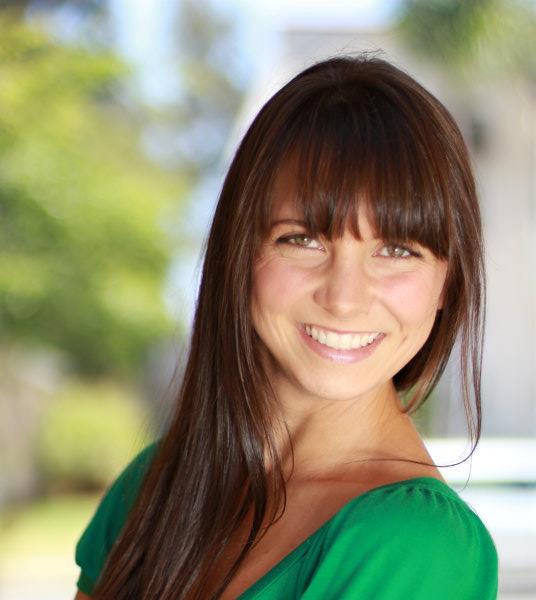 Born and raised in Los Angeles, CA, Kristin Mineo decided she wanted to be a comedian, actor, dancer and Paula Abdul at age 5. Things took a left turn when she studied Medical Microbiology and Immunology at UW-Madison…a logical step; however, she performed in musicals when she wasn't playing with petri dishes and was nominated 'funniest female' every year. She studied improv at Second City while pursuing a corporate career (she LOVED wearing suits and cuff links).
Four years later, Kristin left the corporate ladder and is back in LA and back to her roots of being a performer. Performing stand-up comedy (The Comedy Store, The Improv, Flappers, The Comedy Union), improv comedy (BANG!, iO West), all while simultaneously writing/shooting sketch comedy with Six Titties, and producing stand-up comedy shows under the banner of 350 Degree Comedy, both of which she co-founded.
Kristin loves comedy. She tried drama once, but it was just so… drama. Follow her on Twitter @Kristin_Mineo!
SKYLYR BALLEW – Editorial content manager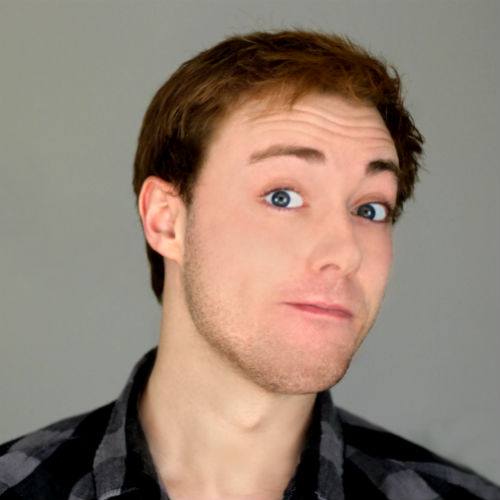 Skylyr Ballew's love for pop culture had him setting his eyes on TV & film while growing up in a small town in North Carolina. After being voted "Most Likely to Become Famous" in school, and a kickstarter from MTV, Skylyr packed his bags and moved to California in 2011. He assisted in shows at What's Trending & has collaborated with many professional YouTube personalities.
He is also focused on acting, his latest project being "The Hunger Games: Mockingjay – Part 1." In his spare time he enjoys spending time learning about videography & building LYR Media. Debuting soon is his web series "Drunken Pop Culture." Follow him on twitter @SkylyrBallew.