Photos & Thoughts on Michael Jackson's Memorial Service
After the more than three hour memorial, I can attest that at least for today Michael Jackson will be remembered as the King of Pop and not for his past trials and negative publicity. It's sad to think that Jackson perhaps died on a sour note with a tarnished reputation after a series of child molestation charges. As "Tito" Jackson stated in Jackson's memorial book, "I watched the light in Michael's eyes fade as he faced trials and tribulations for being misunderstood."
During the ceremony a couple speakers alluded to this sad reality, including as Rep. Lee, who reminded the sea of fans that members of Congress "know the law" and Jackson is "innocent until proven guilty." While those dark moments in Jackson's career were not ignored during the celebration, at least for today, about a week after his death and amidst about 20,000 fans, Jackson was solely remembered as a pioneer: someone who championed for children's causes and worldwide humanitarian aid, broke racial barriers and raised the music industry to new level. The well spoken Rev. Al Sharpton expressed this sentiment when he credited Jackson during his speech as having established a "comfort level" that paved the way for minorities, including President Obama.
Sharpton also perhaps best explained Jackson's adversity when he addressed Jackson's kids and said, "There was nothing strange about your daddy, it was strange what your daddy had to deal with." Jackson's daughter, Paris, responded with a standing ovation, which brought the rest of the Jackson family and the fans to their feet.
Besides the pause in the beginning, after Smokey Robinson read a tribute from Nelson Mandela and Diana Ross, the entire memorial had smooth transitions in between celebrity performances and a very respectful audience I must add. One of the smoothest memorial ceremonies I have ever seen, hands down. The anticipated rowdy crowds that LAPD had prepared thousands of officers to patrol never manifested. However, outside the Staples Center, 2,500 credentialed journalists practically barricaded the front end of the Center, waiting to bombard fans for sound bites.
I literally had goosebumps throughout the entire ceremony and especially during, in my opinion, the most memorable moment– when Paris clenched the microphone and said, "Ever since I was born, Daddy has been the best father you could ever imagine," The 11 year-old, unable to fight her tears, continued "And I just wanted to say I love him. So much." This is one of the first times I heard of Jackson described as a father, erasing, at least temporarily, the images of Jackson dangling Blanket from a Berlin hotel balcony back in 2002.
The ceremony eluded to a feeling of closeness, transparency and apathy for M.J.'s life with fans chanting, "long live the King of Pop" who for some will be remembered most importantly as the "King of Music."
PHOTO BLOG:
all photos credited to Vanessa Bezic for THE POP FIX 2009.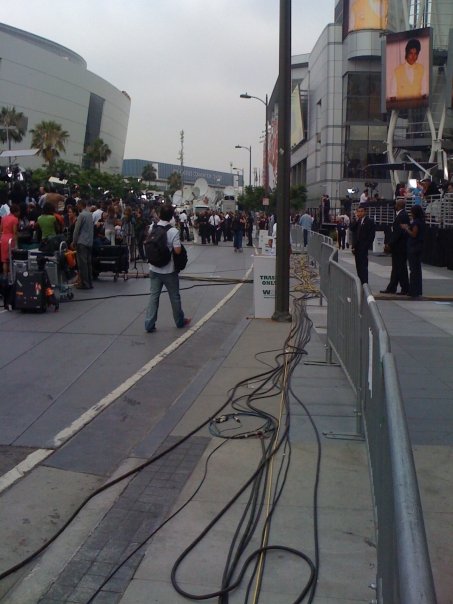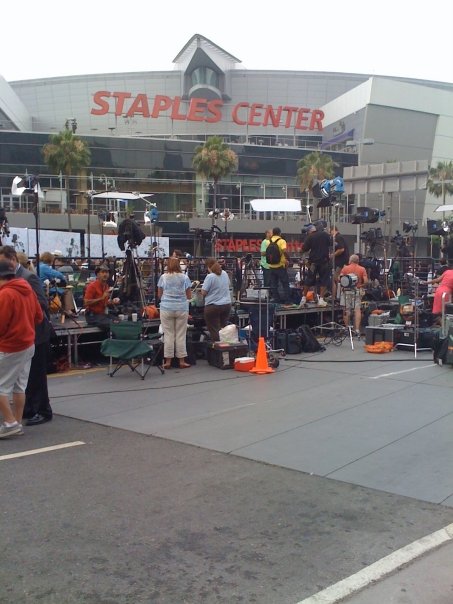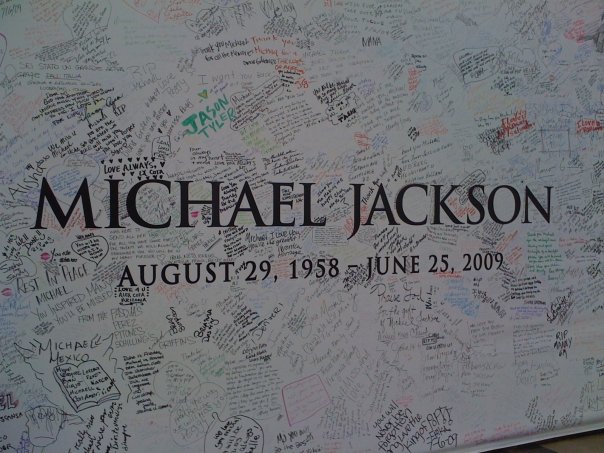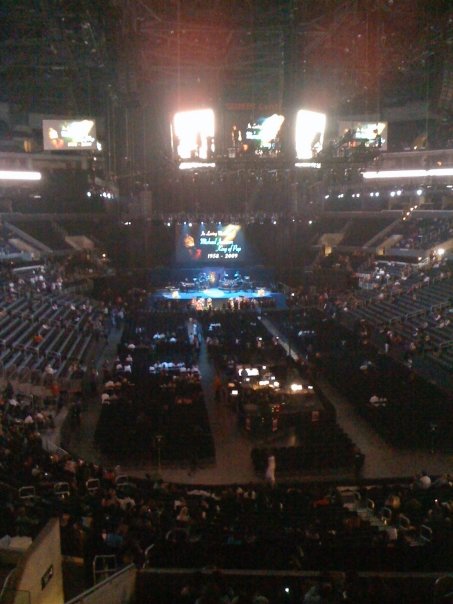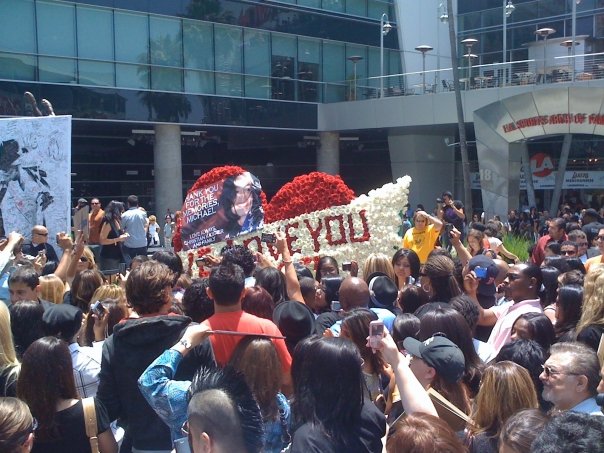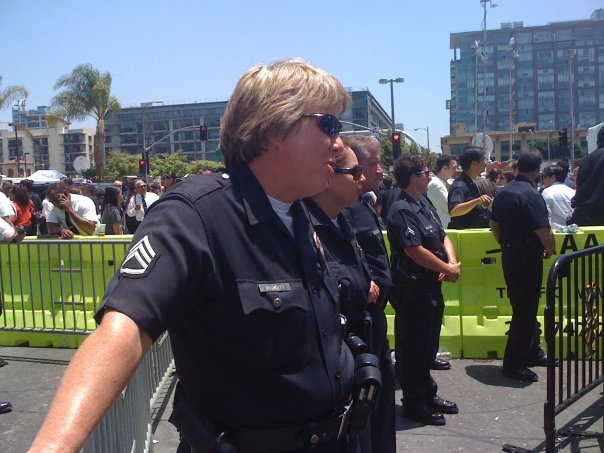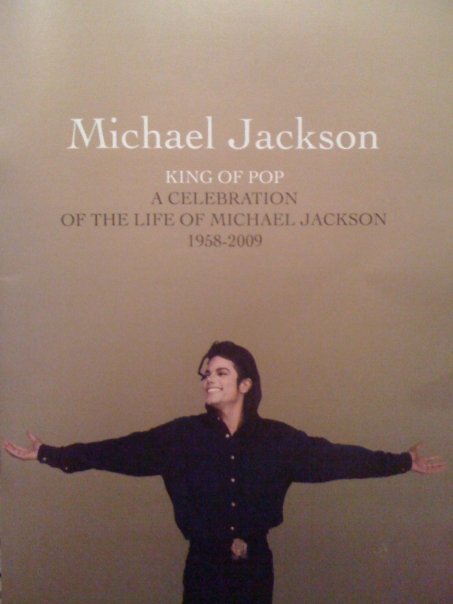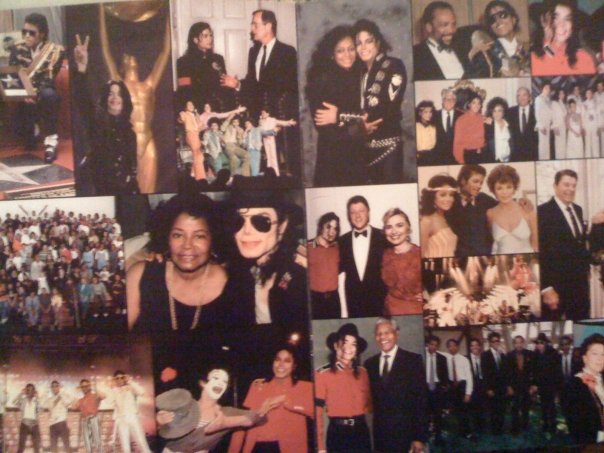 For more pictures, click here.