Troy Bolton Fails Ceramics Class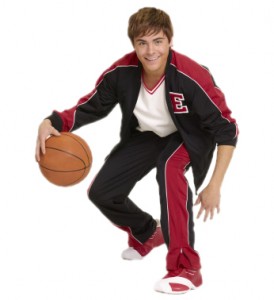 Well, we all figured Disney would make another musical but HSM…4? News broke today that there will be indeed another sequel to the popular franchise made.  Hmm, I don't quite get it.  Wasn't the tagline for the third "Senior Year?" Hmm, something smells fishy.
THEPOPFIX.com did some digging and, sure enough, it appears that Troy Bolton has indeed failed his senior year ceramics class and is being held back.
How embarrassing! I mean, ceramics is hard and all, but come on Troy. All your friends are going to be  dancing their way through keggers and philosophy class while you're left making cook wear out of clay.
Disney initially experimented with the title and concept "High School Musical 4: Freshman Year of College," but, let's face it, that just doesn't make any sense.
Will Troy's super senior status bring him advantages in the court and with the ladies? Stay tuned to THEPOPFIX.
(Edit: It appears that High School Musical 4 will have to make due without Troy, who took summer school to make up for his lackluster senior year performance and will thus be heading off to college. HSM 4 will be written by Peter Barscocchini, who penned HSM 1-3 and will be premiering on the Disney Channel instead of going theatrical.  Look for it in 2010. We will never know quite what happened to Troy in college but word has it he is turning tricks for chunk change after losing his scholarship due to a torn ACL.)