THE CRITIC: Bride Flight A Disappointing Addition To Long List Of Summer Wedding Movies
As if there weren't enough wedding movies hitting theaters this summer, we can now add a melodramatic foreign romance to the likes of "Something Borrowed," "Bridesmaids" and "Jumping The Broom." Enter "Bride Flight," the most expensive Dutch film ever made. But apparently even a budget of 6.4 million euros couldn't cover this film's many shortcomings.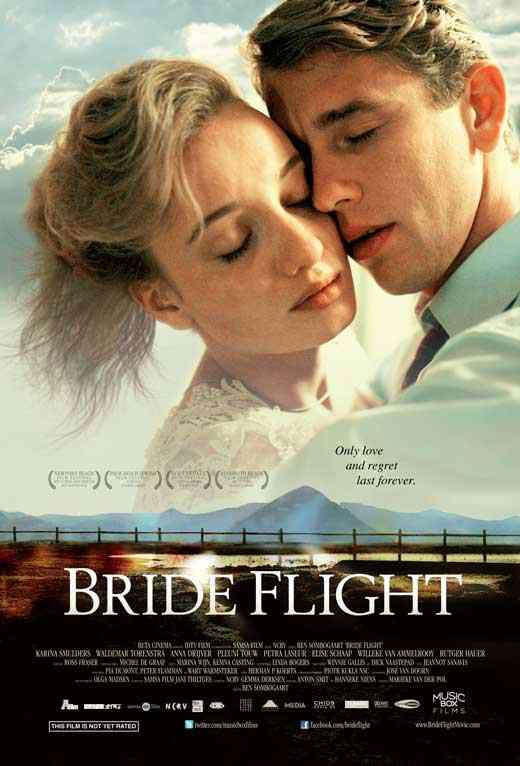 "Bride Flight" is a romantic drama complete with the elements of forbidden love, full frontal nudity, and a secret love child. Sounds like your typical American soap opera (sans the full-frontal), right? Wrong. "Bride Flight" is worse — an emotionally manipulative chick flick gone wrong that tries to replicate a moving storyline in the style of "The English Patient," but sadly misses the mark.
Although first five minutes of the film are anchored in reality, everything that follows is certainly not. The film is based on the true story of the "Last Great Air Race," a special KLM flight from London to Christchurch which transported 26 Dutch immigrants to their fiancees who had already settled down in New Zealand, in 1953. The international press dubbed it the "Bride Flight."
During this inter-continental flight, three young brides-to-be bond with charismatic playboy Frank, over a common desire to escape post-war Holland in hopes of a better life. Remarkably, Frank is able to foster a connection with all three women so powerful that it keeps all of their paths intertwining over the next 50 years. Blame it on my inner cynic but last time I checked, talking to a cute stranger on a plane for a few hours doesn't rank as a life changing experience. The plot line switches from the 50s, 60s, 70s and the present day, following Frank, his female friends, and the tangled web they weave.
"Bride Flight" takes its viewer through many twists and turns, many of which anyone of average intelligence will see coming from a mile away; an unhappy marriage climaxing in a lusty affair, clandestine pacts that lead to inevitable complications, and tragic circumstances that bring everyone together.
While watching this film, at times I felt as if the script was written with the intent of bringing the audience to tears. The only thing that made me want to cry was the fact that at least 1 million of those euros could have been put to better use building a school in an impoverished African country.
However, as much as I disliked "Bride Flight," it wasn't all bad. Some of this film's redeeming qualities include; beautiful cinematography that captures gorgeous scenery, impressive costume design, and a blush-inducing sex scene guaranteed to wake up the viewer halfway through the movie. The acting seemed to be a mixed bag, which made me think that perhaps some lines were simply lost in the translation of the subtitles.
"Bride Flight" is a romantic journey that will keep its audience mildly entertained, but ultimately lacks the substance needed to make the story reach an emotional climax. Although it's obvious the team behind this film were aiming for a moving tale of love and loss, "Bride Flight" lacks the emotional impetus needed to create a deeply touching film.

More From thepopfix