THE CRITIC: Katy Perry Disappoints With Teenage Dream
Katy Perry – Teenage Dream
Capitol 2010
Rating: 4/10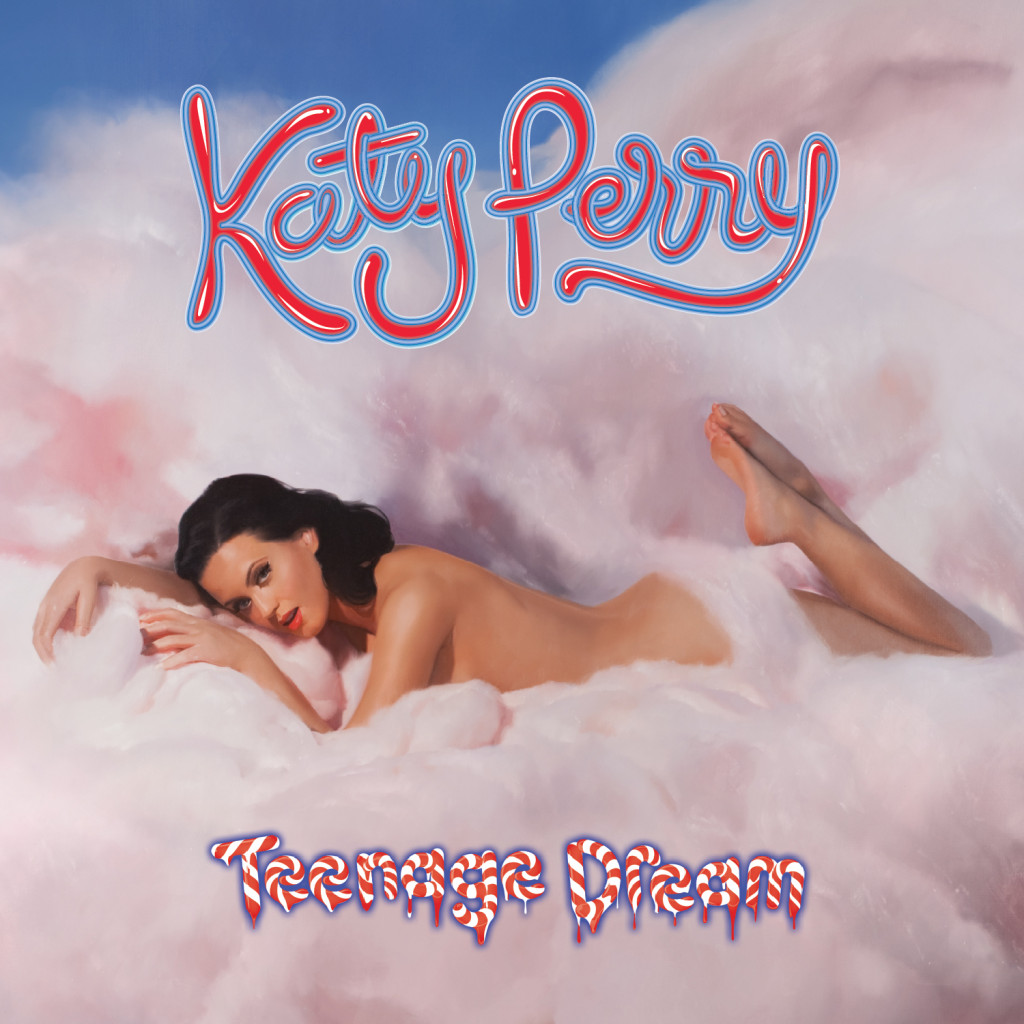 Dear Katy,
I thought you were different. I used to think your sprightly personality, subtle sarcasm and jabs at more established musicians, and defined sense of style suggested a deeper dimension than your average pre-fab pop star. Despite admittedly simple, straightforward pop like "I Kissed A Girl" and "Waking Up In Vegas" along with lyrics and photos meant to stir up controversy and firmly place you into the bracket of commercial whore, I always thought there was more to you than your run-of-the-mill Ke$ha or Pussycat Dolls. You even sort of look like my future wife Zooey, and that's always a plus.
I really wanted to like "California Gurls" when I first heard it, although there hasn't been a more mechanical formula to Billboard success all year – faux anthemic qualities, high-priced "cool" guest spot, vapid lyrics and a brainless melody aimed straight at adolescents desperate for the sing-a-long of the summer. I dared to think Teenage Dream could be one of the better pop albums of the year. And for the first four minutes the title track actually led me on for a bit, a lovely slice of synth pop made even better by Kaskade's remix tacked on at the end of the album. Then what did you do, Katy? You throw out a song like "Last Friday Night (T.G.I.F.)," a song so repulsively crass and soulless that it makes "Dirrty"-era Aguilera look like Mandy Moore. I used to think I partied pretty hard, but you've truly upped the ante on me. Maxing out your credit cards, streaking in the park Frank-the-Tank style, and threesomes (nothing screams rebellion like an Eiffel tower)?  I know you're all for giving the finger to middle American sensibilities and expressing yourself, but when the song itself is about as musically progressive as "Hot Cross Buns," the focus is squarely on those wretched lyrics. Tell Dr. Luke and Max Martin that that faux-saxophone solo might be the low point of their careers.
I can forgive a couple of transgressions if Teenage Dream redeemed itself with songs that were more than trashy, one-dimensional pop, but, alas, the rest of the album is just as predictable as the VMAs and only marginally more entertaining. I would bet money on "Firework," with its inoffensive electro beat and massive chorus, on being the next single. I would also place money on "Peacock" never seeing the light of day, primarily because it's a terrible song with a double entendre so blunt it would make Ke$ha blush but also because it doesn't exactly flatter Ms. Perry the lyricist (I'm almost 100% certain "cock" cannot rhyme with "biotch" or "payoff," ever). I get that "E.T." is supposed to be "space-themed," what with its cheesy synths and cool sound effects, but lyrically it seems more Alien Sex Files 3 than Solaris. I do like your attempt to be more of a serious artist with songs that just reek of edginess and dark, heavy emotion, songs like "Who Am I Living For?" and "Pearl," but these are songs that nevertheless would work better in the hands of a more versatile vocalist. Plus, front-loading your record with terrible tracks makes it even harder to get to the (relatively) enjoyable tunes that close out Teenage Dream.
So, sure, I guess you could say I'm a little disappointed in you. You could have been the next Gaga, albeit less talented, less hideous, and certainly less crazy, if only you could direct that don't-give-a-damn personality and charismatic vibe to songs that didn't rely on hormone-baiting lyrics and sing-a-longs that collapse on their own frothiness. Maybe don't rely on producers like Dr. Luke, who shouldn't have been allowed around any reputable studio after his work on Animal. The potential is all there, and the American public is in the palm of your hand, bought and paid for with your limelight-stealing presence and a Snoop Dogg guest spot. You can do anything you want, so why do you spend four minutes demanding to see my tool? I hope Teenage Dream is just a minor speed bump in your career, because there's nothing sadder than wasted talent. Get it together.