THE CRITIC: Trust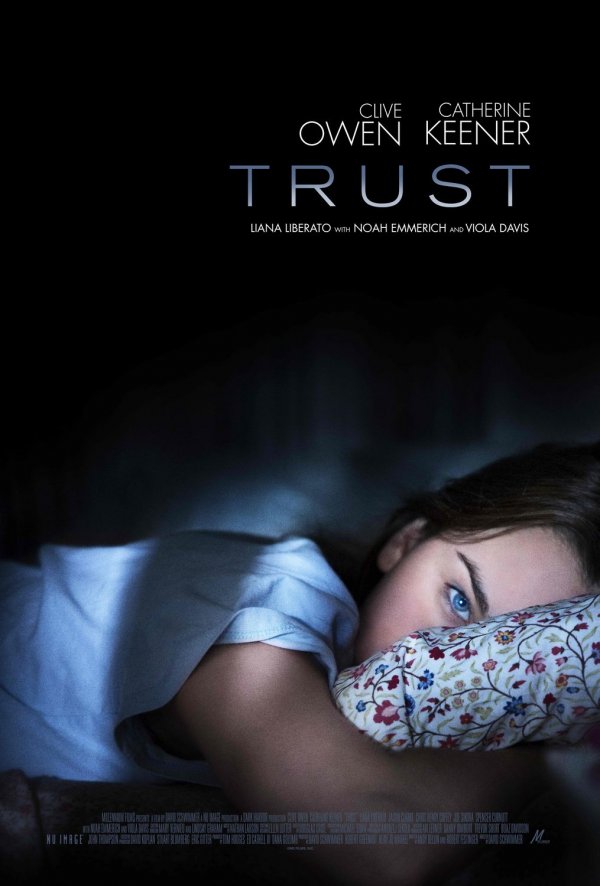 David Schwimmer's "Trust" humanizes a delicate topic that's not often dwelled upon by filmmakers and screenwriters. The story of rape involving a minor and a seasoned sexual predator isn't exactly the formula for a blockbuster hit. But although the severe subject matter may destine "Trust" for popularity in indie theaters, it's definitely a film worth seeing.
"Trust" is an intense character drama that gives the cast opportunities to delve into an emotionally complex topic as it tells the story of a 14-year-old girl, Annie (Liana Liberato) who is groomed and sexually assaulted by a sex offender in his forties.
Annie is a freshman in high school whose priorities are to fit in with the cool kids and make the volleyball team. She meets a boy, Charlie, in a chat room and the two of them strike up a friendship. Initially she believes they are the same age, but after agreeing to meet him in person, she learns that he's actually much older. He lures her into a hotel room where she is sexually assaulted. The rest of the film follows what happens after the assault is reported to the authorities and how her parents, played by Clive Owen and Catherine Keener, cope with the emotional impact of the situation.
Clive Owen and Liana Liberato both give remarkable performances as they lend believability and depth to their onscreen father/daughter relationship. Although she's just 15 years old, Liberato's portrayal of a victim who experiences bouts of denial, anger and ultimately depression and shame shows talent and maturity beyond her years. Clive Owen adeptly portrays a father who becomes obsessed with the rape/rapist, and is eventually overcome with  guilt that culminates in a heartbreaking moment where he breaks down in front of his daughter, admitting that he doesn't know if she should forgive him for failing to protect her.
Although he is best known for his comedic portrayal of geeky Ross Gellar on "Friends," David Schwimmer was inspired to create a film like "Trust" though his work on the Board of Directors with the Rape Foundation in Santa Monica, California. After being profoundly affected after hearing a father's story about coming to terms with his own daughter's sexual assault by an online predator, Schwimmer felt the need to dramatize this delicate topic in a sensitive and relatable way. He succeeds with "Trust."
The script (by Andy Bellin and Robert Festinger), although very well written, was highly dependant on the ability of the actors to bring their characters to life in a relatable and interesting way. In "Trust," the cast is able to achieve a level of realness in their performances which steers the subject matter away from what could have easily become something you might see on Lifetime. This cautionary tale about the dangers of the loss of innocence in the internet age is highly emotional, thought provoking, and definitely worth seeing.
***Originally posted on MovieFill.com Visit MovieFill.com for all of your movie news updates!