Did They Or Didn't They? Celebrity Plastic Surgery
Have you ever wondered how celebrities seem to stay so perfect? Of course, part of it is that they're essentially required to put more effort into their appearances than most people. Oh, and the endless fashion resources at their fingertips doesn't exactly hurt either. Many celebs hire image consultants and stylists to buy the very best clothes and makeup to make sure that they always look their very best. But, there are also other ways that many popular celebrities preserve their youth and beauty. In fact, just take a look at AboutPlasticSurgery.com for the 411 on how a lot of these famous beauties maintain their good looks. It's not as uncommon as you might think for celebrities to alter their appearances via plastic surgery, and in some cases they demonstrate just how effective these surgeries can be. Here are a few examples of celebrities who may have had plastic surgery. We're not confirming or denying, but we can't help but wonder…
Did They, Or Didn't They?
Blake Lively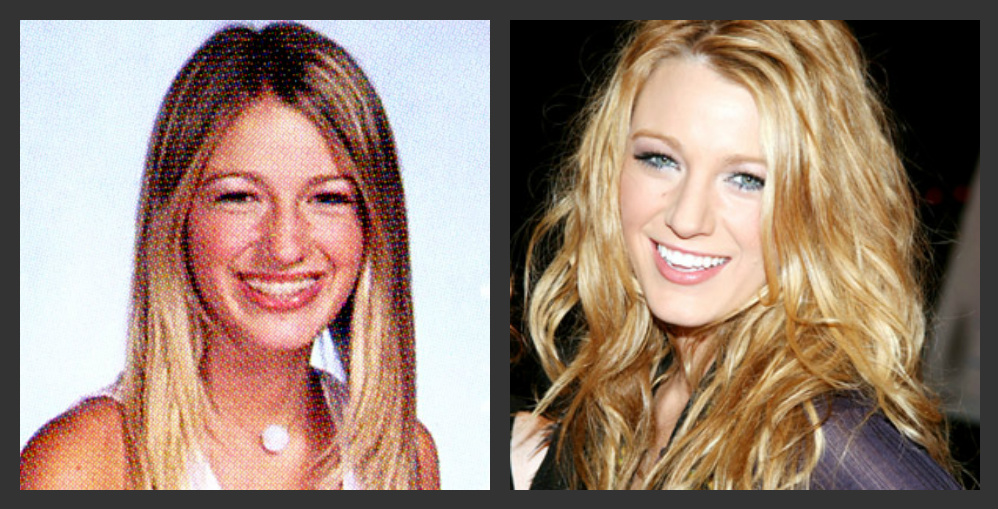 Blake Lively is one of the hottest stars in Hollywood these days, and she's enjoying a boost in popularity due to roles in The Town and The Green Lantern. Most agree that the young actress is extremely beautiful, and she actually looks a lot more natural than many of her peers. However, before and after photos online indicate that there is a strong possibility that Miss Lively had a nose job at one point, as her nose appears to be thinner than it once was. It's impossible to tell for sure, but it seems as if she has indeed had some work done.
Christina Aguilera
Another popular plastic surgery rumor in the celebrity world these days revolves around Christina Aguilera, who certainly appears to have gotten breast implants. Aguilera was pregnant not long ago, and seems to have decided to make the enlargement she experienced permanent via surgery. Again, there is no proof of this surgery, but Aguilera definitely seems to have larger breasts than before.
Kim Kardashian
There are also rumors swirling around Kim Kardashian, though in this case the celebrity has denied having had any work done. There is no specific feature that seems altered, but many before and after photos seem to show Miss Kardashian's face becoming a bit narrower and sharper, indicating a potential facelift surgery. This could also simply be due to makeup, but few would be surprised if Kardashian admitted to some surgery.
Again, it is important to note that none of the surgeries speculated about above have been confirmed by the celebrities concerned. However, these are the sorts of things to keep an eye on if you are interested in celebrity beauty trends, or even if you are interested in the effects of plastic surgeries. It is certainly true that many famous people look into cosmetic surgery, and in some cases the effects can actually be both subtle and effective.

More From thepopfix