REVIEW: "This Is The End" Makes World Destruction Somewhat Enjoyable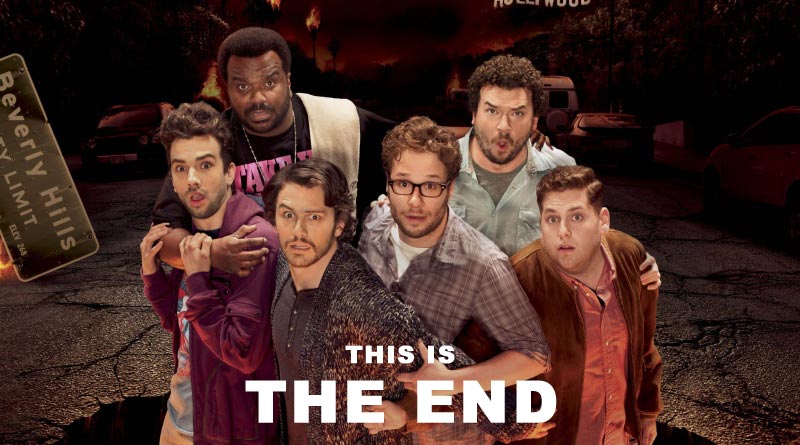 Truth be told, ever since I interviewed the cast of "This Is The End" at this year's WonderCon, I had a feeling I was really going to like this movie. Seth Rogen & Evan Goldberg took their first stab at directing with "This Is The End," and I hope they don't stop here. The result is a self-aware comedy where the audience feels like they're in on the joke. It's ridiculous, over the top, and it kind of makes me want to be at James Franco's house when the world ends.
"This Is The End" features comedic actors that we know and love, like Jay Baruchel, Seth Rogen, James Franco, Jonah Hill, Craig Robinson, and Danny McBride, as they play fictional versions of themselves as they fight for their lives as the world is ending. The celebrity cameos are many, and seem to get increasingly crazy as the movie goes on. The actors are clearly within their comfort zone, and honestly just look like they're having a lot of fun, which in turn provides a fun experience for the audience.
"This Is The End" is kind of like a long form improv show, some scenes will really have you laughing, and others kind of drag along, waiting for someone to jump in and save it. But despite the lulls in the pacing, I can't deny that it was an enjoyable movie-going experience, and I'd recommend this movie to pretty much anyone…over the age of 18, of course.
If you're looking for a great comedy this summer, go see "This Is The End" and leave a comment when you do telling me what you think about it, and if you want to be at James Franco's house when the apocalypse hits.