The Best 30 Songs Of 2009
It's a nearly impossible feat to choose thirty songs over so many awesome albums, especially in year as good as 2009. But after a few months of fine-tuning and multiple switches, below are my top songs of the year. A few notes: I made it a rule to only allow one song per artist, and I'm definitely not spoiling my best-of- 2009 albums list, as only eleven of those albums are represented here. Comments/thoughts/replacements encouraged!
BEST SONGS OF 2009
1. Phoenix - "Rome" (Wolfgang Amadeus Phoenix) -


People's favorite songs are the ones that always speak to them, the kind of songs that recall a particular moment or emotion so perfectly it becomes nearly impossible to dissociate the song from the feeling. "Rome" is that kind of song, except for me it symbolized the entire past summer and the rollercoaster of a ride it was. Thomas Mars' metaphor of the collapse of Rome for a broken relationship is hearwrenching, and the track's climax is absolutely stunning, a waterfall of sparkling guitars that My Bloody Valentine would be proud of.
2. Manchester Orchestra - "I Can Feel A Hot One" (Mean Everything To Nothing) - A heartbreaking song of loss and redemption narrated in cracked vocals that practically drip with regret, it's the highlight of a great album. Whether it's the poignant melody or the climactic buildup, this is a meticulously crafted song that is impossible not to feel for.
3. Florence and the Machine - "Between Two Lungs" (Lungs) -
Perhaps no track showcases Florence Welch's powerful, versatile voice any better than this one, where the tastefully slow burn of the first few minutes rewards the listener with a triumphantly dynamite ending.
4. Yeah Yeah Yeahs - "Hysteric" (It's Blitz) - It's hard to write a seriously good love song that isn't hopelessly sappy, but the Yeah Yeah Yeahs one-up "Maps" with "Hysteric," a shimmery, hypnotic ode so direct it's impossible not to empathize.
5. Miley Cyrus - Party In The U.S.A. (The Time of Our Lives) -

The pop song of the year announced itself via a scandalous video and a worthless record, but it's relentless hook and jovial chorus is guaranteed to start a sing-a-long no matter where you are, and that universality is what makes a good pop song classic. Plus the Notorious B.I.G. remix rules.
6. Cymbals Eat Guitars - "Wind Phoenix (Proper Name)" (Why There Are Mountains) - The quintessential indie rock tune, nonsense lyrics filling a fantastic multifaceted melody and leading to a furious buildup. The biggest grower on this list.
7. Neko Case - "This Tornado Loves You" (Middle Cyclone) - No song here paints a sonic picture better than this opening track off Middle Cyclone, a swirling dervish of guitars and shuffling drums framing Case's whirlwind of a voice and clever metaphors.
8. Regina Spektor - "Human of the Year" (Far) -


Tough to choose one song amidst so many great ones, but "Human of the Year" stands out for its epic choruses and the magnificent, grandiose buildup in the bridge that might be Regina's best moment yet.
9. Camera Obscura - French Navy (My Maudlin Career) - Another year, another flawless Camera Obscura song. Tracyanne Campbell has never sounded more confident, and the band has never sounded more buoyant.
10. The Decemberists - "The Wanting Comes In Waves / Repaid" (The Hazards of Love) - The most fully formed song on the Decemberists' epic rock opera and also the ultimate microcosm of what they were trying to accomplish.
11. Animal Collective - "Summertime Clothes" (Merriweather Post Pavilion) - Maybe the only Animal Collective song I can honestly say I love. Can't decide whether it was the reverb-drenched hooks or the simple, affecting lyrics, though.
12. Annie - "Heaven And Hell" (Don't Stop) -


A fitting summation to a near-perfect electro-pop record.
13. Japandroids - "Wet Hair" (Post-Nothing) - Balls-out twenty-something love and lust all tightly wound into a poorly mixed guitar frenzy that doesn't give a shit what anyone else thinks about it.
14. Passion Pit - "Make Light" (Manners) - Tough to choose just what Passion Pit song deserved to be on here, but I'm going to go with this opener, which has a chorus that's nearly impossible not to air-drum along with.
15. Metric - "Gimme Sympathy" (Fantasies) - The kind of hook that doesn't quit, and the kind of song that I'm going to remember listening to driving around the summer years later.

16. MSTRKRFT - "Bounce ft. N.O.R.E. & Isis" (Fist of God) - "All I do is party, ha ha ha / so bounce low, bounce low / bounce high, bounce high." Song does what it promises.
17. Lily Allen - "Chinese" (It's Not Me, It's You) -


A gentle declaration of long-distance love that is all the more shocking and beautiful coming after all the sly kiss-offs and rants that precede it.
18. Brendan Benson - "A Whole Lot Better" (My Old, Familiar Friend) - If Benson could ever find his way onto the radio, songs like this power-pop masterpiece would make him a millionaire overnight.
19. Wilco - Bull Black Nova (Wilco (The Album)) -


"Via Chicago 2.0″ reminds everyone who listened to Wilco's latest that they're still dark, twisted murderers at heart.
20. The Fiery Furnaces - Drive to Dallas (I'm Going Away) - A typical breakup song, until the wildly ridiculous guitar solo flies in and obscures everything in a blaze of feedback . . . twice!
21. Major Lazer - "Hold The Line ft. Mr. Lex & Santigold" (Guns Don't Kill People…Lazers Do) - Spaghetti westerns, surf-rock guitar, Jamaican dancehall, and killer cyborgs sure make for an interesting combination.
22. Miike Snow - "Black & Blue" (Miike Snow) - The dirtiest synths this side of Ibiza.
23. fun. - "Walking The Dog" (Aim & Ignite) -


I'm not quite sure what raised this above all the other superb power pop songs on fun.'s debut, but this was the first song to really connect with me, and the touching bridge sealed the deal.
24. Wale - "90210″ (Attention Deficit) - Wale outdoes Kanye on this typical socialite-addicted-to-society cautionary tale.
25. The Raveonettes - "Boys Who Rape (Should All Be Destroyed)" (In and Out of Control) - The title says it all, but it's the fuzzy guitar solo that makes this song.
26. Weezer - "(If You're Wondering If I Want You To) I Want You To" (Raditude) - For three-and-a-half minutes, I thought Weezer had just made a serious comeback. They hadn't, but this was easily their best single in years.
27. Kelly Clarkson - "My Life Would Suck Without You" (All I Ever Wanted) -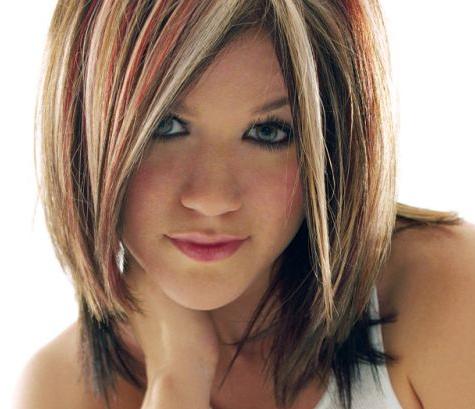 The best kind of pop songs are always the ones that need to be turned up to 11 for maximum fist-pumping glory.
28. Grizzly Bear - "Two Weeks" (Veckatimest) - Veckatimest was disappointing, but this song's perfect harmonies and rollicking drum work almost made up for it.
29. David Guetta - "Sexy Bitch ft. Akon" (One Love) -

The club jam of the year, awesome not only for its pulsating beat but also for the blatantly misogynistic lyrics.
30. Mos Def - "Casa Bey" (The Ecstatic) - Effortless flow and a typically understated beat close out Def's latest album in vintage style.