POP 5 Apps To Amp Up Your Productivity This January
As we lead into the final weeks of January the common question being asked is whether or not we have held on to our new year's resolution. A very popular resolution for the new year is to be more productive. If you've been able to do just that in the past few weeks then kudos to you, but for those who have hit a wall THEPOPFIX is here to help. Kicking the first month of the year off feeling empowered will give you the ability to carry all that success with you for the remaining months of 2015. If you have a lot on your plate or you just want to be able to accomplish more daily, the following phone apps will make the transition into a life of productivity so much easier.
POP 5 Apps To Amp Up
Your Productivity This January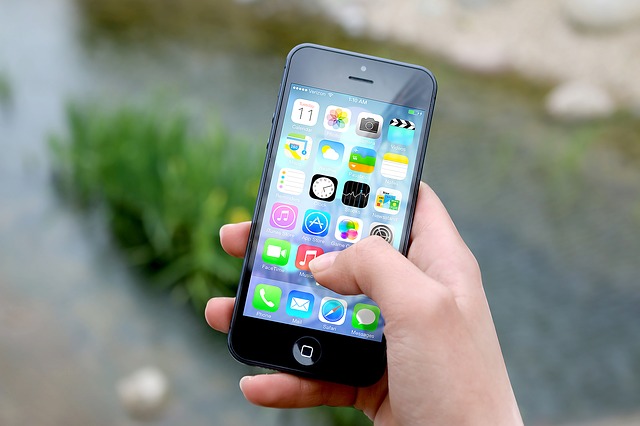 This app is from the parent app Runtastic. If you are lacking in the energy department then your productivity level will be at a massive low. Stop yawning at the desk and let's get some work done. You can track and improve the quality of your slumber and even monitor your dreams. The app is simple to use and offers different ways of reviewing your sleep history. All you have to do is set your alarm and lay the calibrated phone down beside your pillow.  With enhanced statistical sleep logs you will be able to learn which daily aspects to alter in order to increase your sleep quality. Getting things done will be much easier if you wake up refreshed.
Staying active goes hand in hand with a great night's rest. Also finding the motivation to get up and exercise will provide you with drive to get all your other daily errands out of the way. Laziness is the kryptonite of productivity. If dedicating an hour or more to exercise has you rolling your eyes then the 7 Minute Workout app is just for you. This is also great for the busy bees who have a full schedule as it is. In just 7 minutes this app will become your personal trainer and take you through various exercises that provide maximum results for your whole body. Carry the adrenaline rush from the 7 minutes and tackle everything on your to-do list.
If you are stressing out about finances it is almost certain that your productivity will be affected. If certain current and/or upcoming debts are on your mind it will be hard to focus on all your tasks at work. Let's face it, if you lose your job due to this you will have even more financial stress! The Level Money finance app allows you to track your income and expenses helping you achieve financial balance. This app is full of key features that help in informing you on how much you can spend daily in order to cover all of your bills and save a designated percentage each month.
This is one of my personal favorite apps and it's one of the simplest at that. Many users out there have multiple Gmail accounts, I know I do. The act of having to log in to every email account separately will have many refusing to do so which will result in unread emails and an overall ignored inbox. The Mailbox offers a simplistic design that creates an almost fun way of checking those hasty emails. With the quick swipe of a finger you can throw emails into spam folders or the trash. This app lets you combine all your Gmail & iCloud accounts and view them as a whole. Take care of your important emails and never get backed up again.
2014 was the year where we all started transitioning from document creating programs like Microsoft Word and Excel to the land of Google Docs. With many businesses implementing these Google programs with all of their employees it's the best time for you to get ahead of the curve. Using this app will have you thinking you have been given some kind of productivity steroid shot. No matter where you are you can create, edit, and collaborate with others on all of your documents from your phone or tablet. With everything being automatically saved it doesn't matter if you have to quickly close the app or lose internet connection. This is one app you can use for everything!
Become a productivity guru by downloading these apps today. Let us know your favorite productivity apps by sending us a tweet!