Rock 'n Roll Haircut Hall Of Fame
All real celebrities know you're nothing without your entourage…for some rock stars that includes a drug dealer, a personal trainer, and, of course, a hairstylist. This article is dedicated to the musicians who brought rock star style to a whole new level by incorporating innovation, creativity and a dash of insanity all in the name of hair. Scroll down to see who made our list of the Rock 'n Roll Haircut Hall Of Fame!
Amy Winehouse
Where would Winehouse be without her beehive? This soulful songstress has the sound, the style, and the hair of musicians past! How she maintains (and suspends) this look is beyond my comprehension, but one thing is clear…there is definitely glue, twine and a small birdcage involved.
Gwen Stefani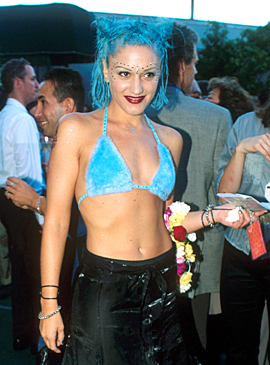 In recent years, Gwen Stefani has been able to establish herself as a fashion icon and powerful brand. Although she is quite the glamazon mom now, surely No Doubt fans remember her days as the ball-busting ska singer with neon colored hair.
Rick James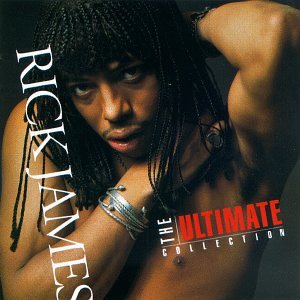 I wouldn't want to be sitting behind him during a windy ride in a convertible. Ouch.
Cher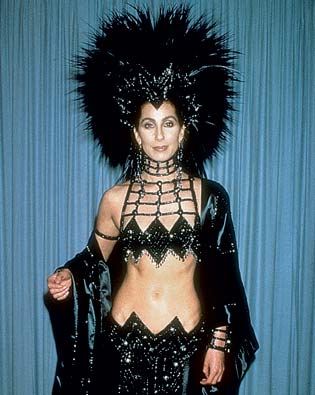 Cher has never been known for prudent expression of style, and her hair is no exception. Thanks to a really great wig-artist, Cher has been able to change from platinum to brunette, from long to short, from somewhat normal to downright space-case. But although she may step on the red carpet and raise some eyebrows, she's never failed to turn heads!
Sinead O'Connor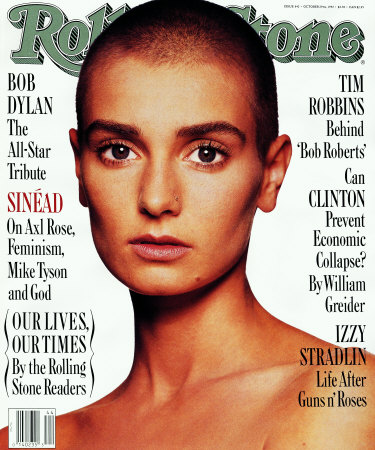 There aren't many female celebrities brave enough to rock a hairstyle commonly associated with pro wrestlers, skin heads and Chris Daughtry.  Some of the fearless women who picked up a razor and never looked back include Susan Powder, Demi Moore and Britney Spears. But no celeb has rocked a hairless head better than Sinead O'Connor. Considering the fact that hair typically grows at a sloth-like pace (1/2 an inch per month) going bald is a bold move…something this controversial musician knows all about!
George Clinton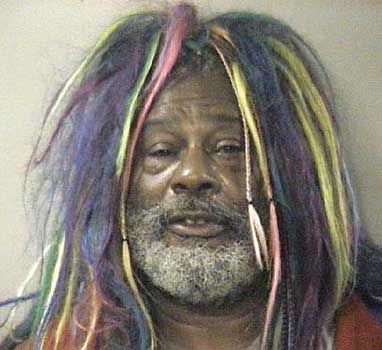 George Clinton knows that funkadelic streaks spice up any mugshot.
Billy Ray Cyrus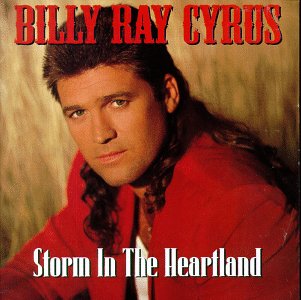 This mullet catapulted Billy Ray to stardom…or was it the other way around? We may never know. But we do know this: nobody rocked a mullet longer, harder or more unapologetically than Billy Ray Cyrus!
The Beatles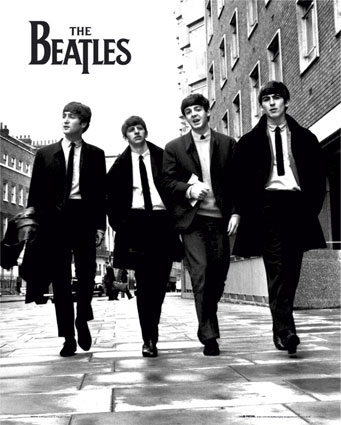 Before it became a staple amongst the elementary school crowd, the bowl-cut was a British import. This dorky yet iconic haircut defined the early years of The Beatles, as they sent shockwaves through the music world with their tailored suits and catchy songs. Moms everywhere owe thanks to John, George, Paul and Ringo for making this style the easiest do-it-yourself cut around (other than the buzz cut. In that case, send your regards to Sinead O'Connor instead).